by
Hazuki Neko
on
Thursday Sep 13, 2012
Hazu Y U No Post!?!?!
I know I promised you an "Interesting News Part II" article, but I have just sooo much cooler news at the moment. Sorry Sorry~ So for now I will postpone part II to bring you "news" HEHE (Also I am posting this at school and I have none of the links with me! Uh Oh!)
Side-note: We are ALWAYS looking for good and willing help~! Animetip depends a lot by fans (okay mostly Blue but hey we do our part too!) Interested? Doesn't matter if you want to write articles or add anime. Or if you even just have an article tip you want to share! (email me those: HazukiNeko@live.com) Email or private message me on the chat. We can talk!
New 'Dragon Ball Z' Anime Film To Be Released In March 2013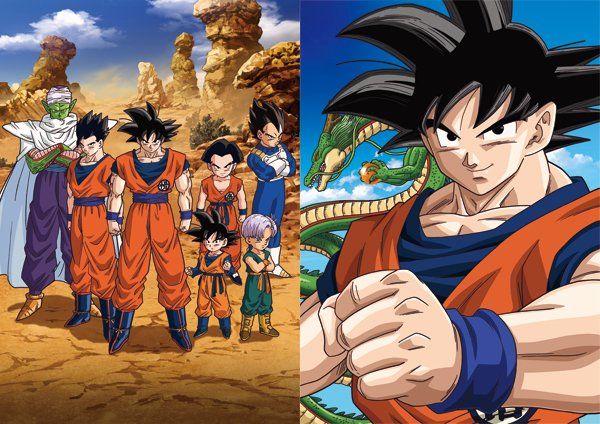 Yes you read that right, it's not this new Dragon Ball whatever. It's an actual Z movie! YAY!
On the 33rd issue of 'Gekkan Shonen Jump' (released July 14th), it was revealed that Toriyama Akira's popular manga series, 'Dragon Ball', would be getting a new anime film adaptation.
The movie titled 'Dragon Ball Z' will be an original story, and is scheduled for release on March 30th, 2013. Toriyama, who will be involved in writing the script, commented, "While retaining the original atmosphere, I plan on giving it a little bit of a modern flavor. I believe it's going to turn out to be an entertaining work just like the old days."
'Dragon Ball' was serialized in 'Shounen Jump' from 1984 to 1995, and the comic has sold over 150 million copies in Japan alone. The original anime was first broadcast on Fuji TV in 1986, followed by 'Dragon Ball Z' from 1989 to 1996, and 'Dragon Ball GT' from 1996 to 1997. Then later from 2009 to 2011, 'Dragon Ball Z' aired as a remake called 'Dragon Ball Kai'. Since 'Dragon Ball Shenlong no Densetsu' in 1986, there has been a total of 17 total films released.
The upcoming movie will be directed by Hosoda Masahiro ('DIGIMON XROS WARS', 'Yu-Gi-Oh! Duel Monsters'), and written by Watanabe Yusuke ('GANTZ', '20 Seiki Shonen'). Yamamuro Tadayoshi ('Dragon Ball', 'Hakaba Kitaro') will serve as the animation director, and Kato Hiroshi ('Shinseiki Evangelion') as the art director.
A teaser for the upcoming film has been revealed!
With a powerful BGM, the teaser starts from outer space, then travels rapidly over the ocean and through the valley. Finally, Goku appears standing on a rock with a fearless smile.
Additionally, an English website for 'Dragon Ball Z' has been launched in response to its popularity overseas. When it was announced last month that 'Dragon Ball' would be getting an anime film, the official website received access views from 178 countries worldwide such as the United States, Brazil, Mexico, France, Chile, Argentina, Peru, and Spain. You can check out the website here.
The movie 'Dragon Ball Z' is scheduled to open in theaters on March 30, 2013. The episode will take place in-between 'Dragon Ball Z' and 'Dragon Ball GT'. Toriyama Akira, who is the author of the original manga series, will be deeply involved in the script writing.
Check out the teaser below!
Gintama's 2nd Anime Film To Be Released In 2013
2013 seems to be a great year for new anime movies! (Given we don't all die at the end of this year
)
On the 39th issue of 'Weekly Shounen Jump' (released August 27th), it was announced that Sorachi Hideaki's manga, 'Gintama', would be getting its 2nd anime film adaptation in 2013.
The previous film, 'Gintama: Shinyaku Benizakura-Hen', was released about 3 years ago back in 2010 by Takamatsu Shinji. The story of the upcoming film will be written by Sorachi.
It was also announced that the new 'Gintama' tv anime series will start on October 4th. TV Tokyo will air the series every Thursdays at 6:00 pm. It was previously adapted into a tv anime from April 2006 to March 2010, and April 2011 to March 2012.
'Gintama' takes place in Edo (known as Tokyo today), which was captured by aliens called "Amanto". It's a science fiction historical comedy that revolves around a samurai named Sakata Gintoki and his friends. The manga has been serialized in 'Weekly Shounen Jump' since 2004.
New Sailor Moon Anime To Be Released In 2013!
This year marks the 20th anniversary of the release of "Bishoujo Senshi Sailor Moon" and to celebrate there was a talk event held on July 6th at Roppongi's Nicofarre.
During the event, it was announced that a new Sailor Moon anime is currently in the works and is set for release in summer of 2013 with idol group Momoiro Clover Z singing the theme song. Momoiro Clover Z participated in the event through a live hook-up from "Japan Expo" in Paris, France. The girls even took part in Sailor Moon cosplay and enthusiastically sang the beloved theme song "Moonlight Densetsu".
Voice Actress Mitsuishi Kotono (Tsukino Usagi/Sailor Moon) and Furuya Tohru (Chiba Mamoru/Tuxedo Mask) attended the event alongside Kodansha's Osano Fumio, who used to be the editor of Takeuchi Naoko (the author of "Sailor Moon").
Mitsuishi talked about how she feels regarding the new anime series, "There are many adults who grew up loving this show, so with the creation of the new series, I think I need to face it by putting my heart in it sincerely, with even more power-ups in intensity than the previous series. I would like to do my best. I wonder, will I appear in it?" Mitsuishi spoke out with a hint of anxiety, but finished up by saying, "In one sentence, I can say that I am looking forward to it."
Furuya also commented, "Joking aside, I was really surprised that it has already been 20 years. This is the production that I played in for 5 years, and that created a big boom. I was hoping for it to come back again. I'd love to be part of the new anime as well."
Osano talked about the new anime, "This won't be a movie. We just haven't decided the details regarding the broadcast."
"Bishoujo Senshi Sailor Moon" first began in the February 1992 issue of "Nakayoshi". Since then, there have been a TV anime, movies, musicals, and a TV drama. It's a series that has a variety of mixed media involved with it. The moon wands and other items have also become extremely popular and it was a social phenomenon back in those days as well.
The comics and anime books have been released in 17 different languages and have become popular throughout the world as well. In regards to that, they are aiming to release this new anime simultaneously throughout the world.
'GTO' To Air Two-hour Special Episode In October
Is it just me or is Japan starting to sound like the U.S. with their remakes……of remakes. I love GTO but a remake of a drama which was originally a remake of an anime that's a remake of a manga. (Did I confuse you too?) Oh well if it's going to happen of course we are going to watch it, right?
On September 11th, it was announced that the remake of 'GTO' (Fuji TV) is going to return with a two-hour special episode in October.
The 'GTO' remake stars EXILE's AKIRA as 'Onizuka Eikichi' and just aired its final episode on the 11th. In the upcoming special, he will have to face corrupt politicians and use all of his energy in order to protect the children of an orphanage that's on the verge of getting closed.
AKIRA expressed, "I kind of knew that it wouldn't end after just 11 episodes. I feel like I'm not done yet with this character and that there's still much room for development for Onizuka Eikichi. You can expect GTO to become even more exciting after this!"
The special will be set several months after the events in the drama. 'Onizuka' gets wind of the imminent closure of the 'Smile Duck' ('White Swan' in the original manga) orphanage due to a certain town development plan and some conflicts of interest for the politicians involved. Of course, he can't just let that happen, and together with his students from class 2-4, he's going all out in order to protect the orphanage.
Most of the actors from the drama will reprise their roles in the special, including Takimoto Miori, Kuroki Hitomi, Shirota Yu, Yamamoto Yusuke, Kawaguchi Haruna, and so on.
Some new characters from the manga are also going to appear in the special, albeit with small changes as is common for a remake. 'Fujisaki Shinomi' is a woman working at the orphanage who is secretly in love with Onizuka. 'Wakui Mayu' is a very handsome student who excels in studies and sports. 'Mayu' recently became a member of class 2-4, but he used to live in the said orphanage until he was adopted by a man who is now a candidate for Prime Minister in the upcoming elections. There will also be a character named 'Ageha' who grew up in the same orphanage as 'Mayu' and will do anything to protect him. The cast members for these new characters have yet to be announced.
Fuji TV will air the special episode at 9:00pm on October 2nd.
~Hazu's Gangnam Corner~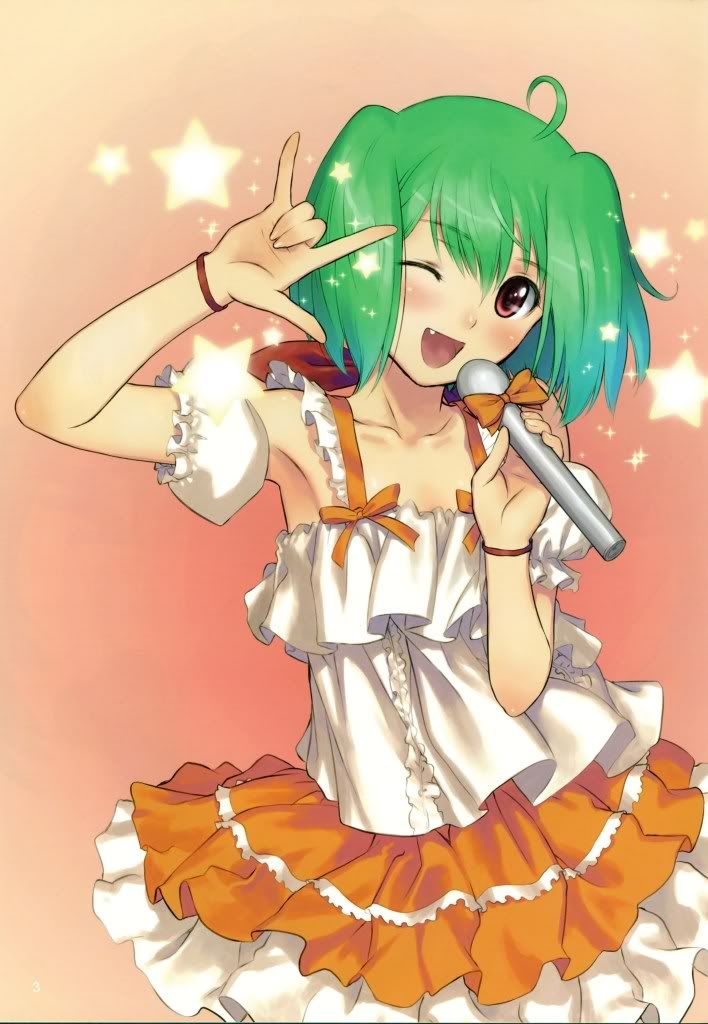 You've all probably heard it (if you haven't what rock do you live under???) And of course since it's Korean-pop I am obligated to write a fangirl corner about it! But before I write my opinion and review, if you have no idea what I am talking about, time to catch up!
It is hella catchy right? LOL And the dance itself is actually fun (yes I have tried it >_>) But once you get passed all that, what's it really about? Let's start with the singer!
Park Jae-Sang (Hangul: 박재상; born December 31, 1977) is a South Korean rapper, better known by his stage name, Psy (Hangul: 싸이). -Wikipedia
This guy has been around for awhile, any one into K-pop already knows that. I find it funny it was this song that made him well known xD.
What's it about? Well if you didn't already Google the lyrics let my help you!
Gangnam is one of the most affluent areas of Seoul and is located in the southeast of the city. In an interview, PSY compares Gangnam to Beverly Hills, California. Basically it's the rich part of Seoul. So basically he lives large and is looking for a girl to do that with! Hope that helped
Fun facts: If you aren't as into K-pop and me, then you might not notice this video actually has A LOT of other big names in it. 4minute member Hyuna playing PSY's love interest. Comedian/television personality, Korea's Nation emcee Yoo Jae-Suk in a dance duel with PSY, Comedian/television personality Noh Hong-cheol dancing in an elevator with his trademark pelvis-thrusting, BIGBANG members Seungri and Daesung appear as two old men playing chess in the background and then getting blown away by an explosion, Hwang Min-woo, a 5 year old boy who is seen dancing at the beginning of the video. During an interview with CNN, Psy stated that "the night before the music video shoot, I was watching Korea's Got Talent and saw him dance to Michael Jackson. His moves were ridiculous. So we called him up and asked him to be in the music video, which was shooting the very next day, and he came and it all worked out."
Psy is actually in the U.S right now. He was just on Ellen, video link here, teaching Britney Spears how to Horsey dance. Let me say funny stuff xD. He is also performing at the "I Heart Radio" concert in Vegas later this month.
Over all I give this song/video a 9/10. Why? Well yea it's funny and catchy, but at the same time I'm tired of hearing it LOL!