by
Hazuki Neko
on
Saturday Jun 23, 2012
Out Of Ideas! Uh oh!
Hazu here again! I'm suppose to have something witty and funny to open this article with, but at the moment I just can't think of anything! >_< I'll go Google a joke or two after I get to some interesting news-ish things! So here I go!
Hatsune Miku To Celebrate Her 5th 'Birthday' With Two Best-of Albums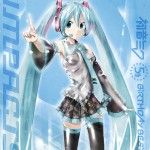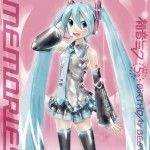 If you have no idea who/what Hatsune is, I suggest you Google and come back to this. "She" is a computer generated vocaloid singer. So if I am reading this correctly….Japan is spending how much money to put out a CD by a computer? Idk if I should laugh at that, or the fact "she" sings better than some of their "real" artists! I still think it's less than what they spent on the concert for "her"!
To celebrate the fifth anniversary of her creation, Vocaloid Hatsune Miku will be releasing two best-of albums simultaneously.
Since making her debut in Japan on August 31st, 2007, Miku has garnered a huge amount of attention and fans. To mark this huge occasion for the pop culture icon, two best-of albums titled "Hatsune Miku 5th Birthday Best ~memories~" and "Hatsune Miku 5th Birthday Best ~impacts~" have been confirmed for a release on August 1st. The albums are a collaboration project between Sony Music Direct and Dwango Music entertainment, following in the vein of her previous albums "Hatsune Miku Best ~impacts~" (2009), "Hatsune Miku Best ~memories~" (2009), "VOCALOID BEST from Nico Nico Douga [Aka]" (2011), and "VOCALOID BEST from Nico Nico Douga [Ao]" (2011).
The best-of albums will include a wide range of songs, from her popular videos on Nico Nico Douga totaling over 1 million views to her latest and greatest songs from 2012, as well as two new songs written especially for the albums by Vocaloid producers titled "Anniversary Song" and "Birthday Song". A DVD has been planned for the limited edition versions of the albums so that fans can have physical copies of the videos for some of the most popular Hatsune Miku songs.
Although the track lists for both albums have yet to be revealed, the "memories" version of the album will contain hit songs such as "melt", "Hello, Planet.", "FREELY TOMORROW", "Kagerou Days", "Electric Love", and more for a grand total of 19 songs. The "impacts" version will contain the same number of songs, but will feature tracks "Matroshka", "Senbonzakura", "Koi Suru VOC@LOID", "Nijigen Dream Fever", and "Akatsuki Arrival".
Source: TokyoHive
Kingdom Hearts 3D's Flowmotion Trailer Posted
Square Enix began streaming a two-minute trailer on Friday for the Kingdom Hearts 3D [Dream Drop Distance] Nintendo 3DS game. The trailer highlights the "Flowmotion" system in the game that allows the characters to dash at high speeds and swing around objects.
Nintendo also featured the game on its Nintendo Direct live-streaming broadcast on Thursday.
A demo for the game is currently available to download at the Nintendo eShop. Square Enix will release the role-playing game on the Nintendo 3DS system in North America on July 31, after the European release on July 20. The game shipped in Japan on March 29.
I wonder if this is going to be another fail like the last DS KH they released. I want something new already. I'm sick and tired of the old story from 5 different angles…..it's still the SAME story. I'm about to give up on this series lol.
Source: Anime News Network
Blood-C Film's Long, 'Unpleasant' Promo Streamed
Now given I don't watch this anime, I have been told it's very good. Maybe I'll catch up on it soon…………probably not though.
The film distributor Shochiku began streaming a long promotional video for Blood-C: The Last Dark film on Friday. The four-minute video begins with a warning about the "extreme imagery" that may cause "unpleasant feelings" in some audience members.
Manga creator team CLAMP developed the story and original character designs for the earlier Blood-C television series and this upcoming film. Production I.G animated both projects, but Naoyoshi Shiotani (Tokyo Marble Chocolate, key animator on Blood+ and Blood-C) directed the film instead of the television version's director Tsutomu Mizushima. Writers Jun'ichi Fujisaku and Nanase Ohkawa (CLAMP), animation character designer/chief animation director Kazuchika Kise, and voice cast members Nana Mizuki (Saya Kisaragi) and Kenji Nojima (Fumito Nanahara) all returned from the television series.
The film had its world premiere on May 21, followed by a Japanese opening on June 2.
Source: Anime News Network
Hiroshima Drops Plans to Reclaim Land in 'Ponyo's' Harbor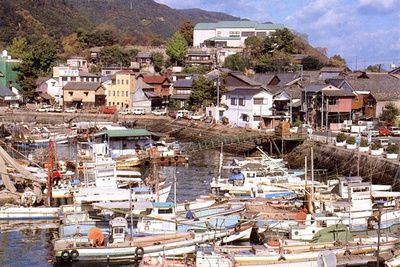 The Hiroshima Prefectural Government is abandoning a land reclamation plan in Tomonoura — the harbor in the southwestern Japanese prefecture of Hiroshima that inspired the seaside locale in Studio Ghibli's Ponyo film.
The local city of Fukuyama and Hiroshima Prefecture had drafted a plan in 1983 to improve drainage and reduce traffic congestion by building a bridge across the side of the harbor furthest from the sea. About two hectares (about five acres) would have been reclaimed from the harbor to erect the 180-meter (590-foot) bridge.
Some local residents were opposed to the project because they believed it would ruin the historical seascape on the coast of Japan's Inland Sea. Opponents had filed a lawsuit in 2007 to ask that the prefectural governor be banned from issuing a reclamation license to begin the project. The Hiroshima District Court ruled in favor of those citizens in 2009, but the plan was still under consideration.
Hiroshima Governor Hidehiko Yuzaki, who took office in 2009, has held meetings with resident groups who oppose and approve of the plan. Sources believe that Yuzaki is considering withdrawing the reclamation project, and he will inform Fukuyama Mayor Akira Hada of his decision on June 25.
Source: Anime News Network
~Hazu's Fangirl Corner~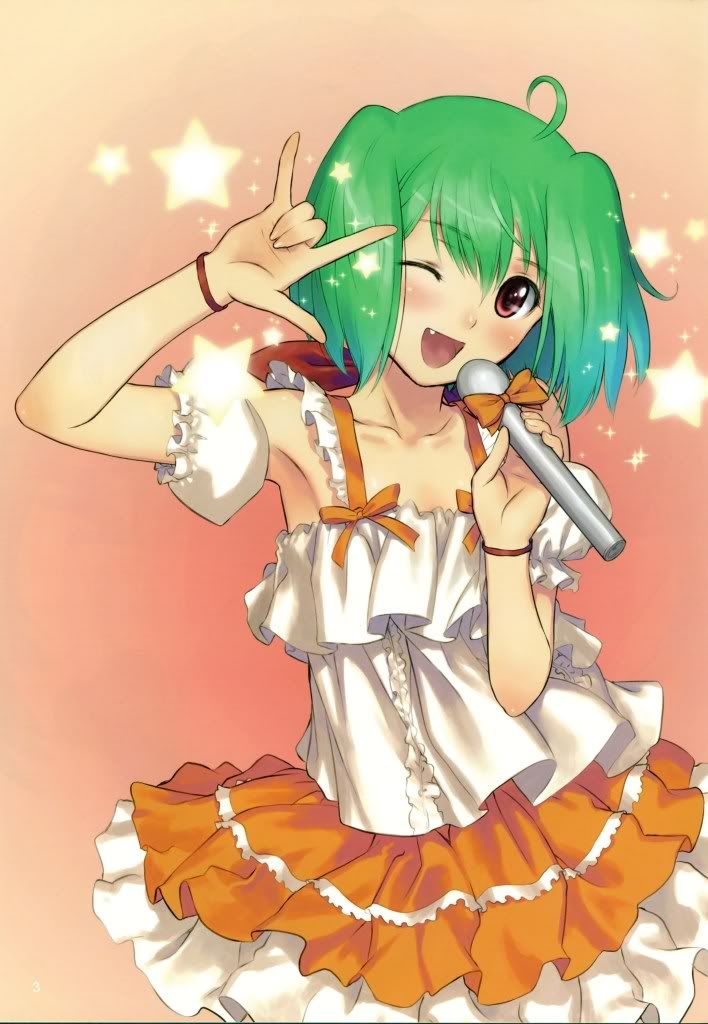 Yup you read it right, my corner changes to what I want it to be! I was going to do a review but I realized I'm still reading the same manga as last time. I know……I failed! BUT! I always have fangirl news!
GACKT fangirls (myself being the first one) everywhere are crying! If you read ANY of my articles you have come across one or twenty of them including the very hot J-Rock singer.
Weekly tabloid magazine "FRIDAY" has reported that singers GACKT (38) and ICONIQ (27) are currently in a relationship! The latest magazine issue released on June 22nd contains photos of the alleged couple together.
According to FRIDAY, the rumored couple went to a high class French restaurant and dined there for around three hours eating and sipping wine. In one of the photos, the rumored couple can be seen gazing at each other and holding hands. When they parted, they gave each other a hug. GACKT and ICONIQ both appeared to be very happy.
The couple became acquainted through the music festival "a-nation" last year and became closer when they met together with staff to go out and eat. According to officials, their relationship is starting to truly blossom.
When Sankei Sports approached GACKT and ICONIQ's companies neither negated the rumor, but said, "It's their private lives and they can do what they wish."
Good for their companies telling reporters to mind their own damn business. Sad for us fans, because that basically confirms the rumor. As much as it makes me sad haha, I wish them happiness. The best thing in this world is to find someone you love being with. Good luck Gackt-sama! <3
Got A Story?
Do you have a tip or a story of something interesting happening in the world of anime? Email me HazukiNeko @ HazukiNeko@live.com. I will review and share what I can! As always see you next time fans!