by
Hazuki Neko
on
Saturday Jun 16, 2012
Happy Summer!
Howdy folks! It's Summer Break for most of you, so that means more time in anime land! That being said, it's also Summer Break for most of our staff, including myself! That means I am hoping to bring you more anime related news. Let's get started shall we?
GACKT to Star in Live-Action Show of Sengoku Basara Game
Now anyone who knows me………..for more than two seconds lol…..knows GACKT is one of, if not, my favorite J-Rock singers. I have no idea what this game is about but I can assure you I will watch this show!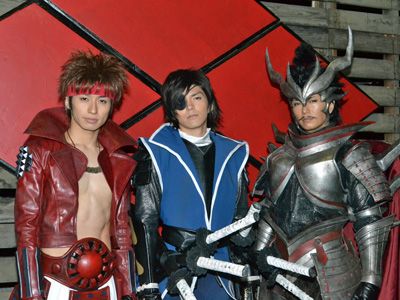 CAPCOM's historical action game franchise Sengoku Basara is inspiring its first live-action television show next month, and actor/singer GACKT (Fûrin Kazan, New Fist of the North Star, Tono to Issho, Shiki) will star in it as Oda Nobunaga (pictured far right). Sengoku Basara -Moonlight Party- will also star Kento Hayashi (Arakawa Under the Bridge) as Date Masamune (center) and Kōhei Takeda (Hana Zakari no Kimi-tachi e: Ikemen Paradise, Kamen Rider Kiva) as Sanada Yukimura (left).
Gackt will contribute the ending theme song "Hakuro."
The show will premiere on July 12 on MBS, and it will run every Thursday night at 1:25 a.m. (effectively early Friday morning).
Source: Anime News Network (WTF Is this you ask? Well while I am awesome I get these new updates from somewhere, and to save Blue trouble in the future….I am telling you where!)
Aratanaru Sekai Anime Announced
ASCII Media Works has announced a new multi-media project titled "Aratanaru Sekai," created by Denpa Onna to Seishun Otoko author Hitoma Iruma. The sci-fi concept will revolve around a dwindling future society that selects certain children to time travel to the future or past while others remain in the present. Iruma will write the Aratanaru Sekai novels that star the characters who remain in their own present, the screenplay for the anime that will depict the characters that travel to the future, and the story for the manga that will follow the characters who travel to the past. Iruma will also write the lyrics for the anime theme song. Madhouse will produce the anime adaptation.
Source: Anime News Network
Supercell To Produce Debut Album For Fictional Artist, EGOIST
It has just been revealed that Supercell will completely produce the debut album of the fictional artist "EGOIST".
EGOIST is an artist that appears in the television anime "Guilty Crown", and will be releasing a currently untitled first album on September 19th. The vocals are provided by Chelly, a 17-year-old high school girl who was chosen by Ryo out of 2,000 applicants to become one of the new vocalists for the group. Chelly has been singing for EGOIST as the character Yuzuriha Inori within the anime.
Although the track list for the album has yet to be revealed, it has been confirmed that the album will be available in two different versions: a limited CD+DVD version and a regular CD-only version. It will also include the hit singles "The Everlasting Guilty Crown" and "Departures ~Anata ni Okuru Ai no Uta~".
Source: TokyoHive
2 More Arrested for Selling Unauthorized One Piece Figures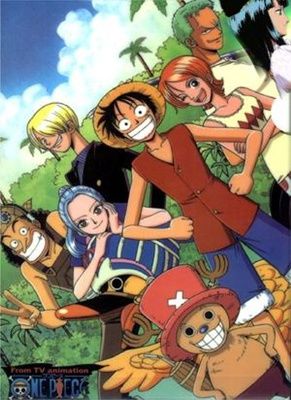 Police in Nara Prefecture arrested Takahiro Nakamura, a 46-year-old company employee, along with his wife Noriko on suspicion of violating Japan's Copyright Act by selling unauthorized, custom figures of characters from the popular manga and anime One Piece. The police also searched their home and confiscated approximately 2,000 figures that are thought to have been imported from China.
According to Ms. Nakamura, they began selling the figures about 18 months ago and made a total profit of about 800,000 yen (about US$10,000). The police believe that the two sold the figures to about 160 individuals across 37 of Japan's 47 prefectures.
Last month, police in Chiba Prefecture arrested and searched the home of 33-year-old Yūichi Inamura from Tokyo on suspicion of violating Japan's Copyright Act by selling unauthorized, custom figures of the female characters from One Piece. The Chiba prefectural police are investigating the possibility that Inamura imported figures that were mass-produced in China.
According to the police, Inamura sold three figures of the character Nami on an internet auction site to three men in Nara Prefecture without first acquiring permission from Toei Animation. He allegedly sold them in February and March for approximately 40,000 yen (about US$506) total.
Now how bad are you in debt you are stealing and selling anime toys? This story peaked my interest because the fact you can really make $10,000 of selling toys? I am in the wrong profession for sure lol.
Source: Anime News Network
~Hazu's Review Corner~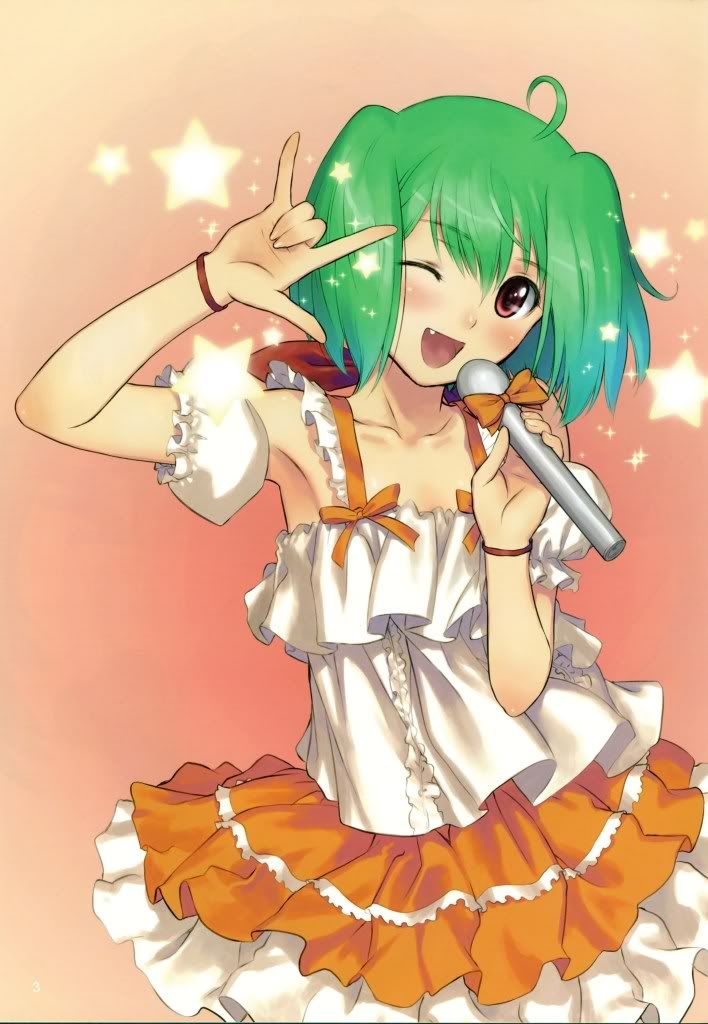 So since it's not very often I have time to read manga nor watch anime, nor have the time to post many articles. I have decided to make myself! Every new article I am going to post my review and rating on whatever anime/manga I happen to be looking at.
Todays Manga – Black Bird
Misao sees things that other people can't. Normally, the monsters would do harmless things. But suddenly, on her sixteenth birthday, the creatures she sees take it farther by trying to kill her. She's saved by a childhood friend from her past, Kyo Usui, who just so happens to be a demon as well. She finds out that she is the rare, "Bride of Prophecy", also known as "The Senka" or "The Holy Fruit", and depends on Kyo for protection from those who wish to eat her for her blood, which gives the consumer incredible power. – Wiki
Sounds good right? Well at first glance it is. There story seem to be very well thought out and interesting. Now don't get me wrong, I am only half way through this Manga, and over all the story its self does seem to hold its own. But that seems to be the back story, the main story being the main characters are horny! They fight, make out, fight others, make out, walk to the store, make out. Not What I expected seeing the plot. But if you can get past the sappy make out scenes the story its self is worth a read. I give it a 7 out of 10.
Got A Story?
Do you have a tip or a story of something interesting happening in the world of anime? Email me HazukiNeko @ HazukiNeko@live.com. I will review and share what I can! As always see you next time fans!